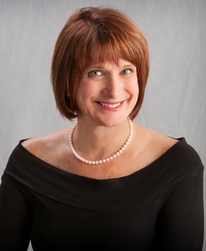 EDUCATION
Teachers College, Columbia University
MA, Organizational Psychology Urban Fellow, Office of the Mayor, New York City
Provided assistance to City management during the 1970's fiscal crisis.
Barnard College, Columbia University
BA, Political Science
Andrea K. Stimmel
Founder
CONTACT INFORMATION

V-Card
P2B FirmBuilders' founder, Andrea K. Stimmel, is an award-winning, professional services marketing and business development pioneer. Andrea started her career as a management consultant at EY before gravitating to the nascent field of practice development. Using her advanced education in Organizational Psychology to transform firm culture, Andrea went on to create programs and processes that make client development a natural part clients' days.
Over the course of her 30-year career, Andrea was responsible for many innovations. For example:
Content/thought leadership programs that made it possible for professional services providers to have substantive and regular contact with their target audiences.

Social media programs for recruiting, direct marketing and disemminating thought leadership that raised firm visibility and fostered meaningful connections with targets.

Interactive websites that transformed online brochures into engaging information magnets that directed visitors to the information and the professionals they sought.

Microsites on important cases and topics that showcased the firms' successes and served as a resource for scholars, students and attorneys.

Custom designed client relationship management (CRM ) systems that combined the power of a "who knows whom" with the ability to plan and track business development.

Marketing and business development training that ensured that all professionals attained key competencies as they progressed in their careers.

Client and industry teams

that facilitated cross selling, enhanced client satisfaction and developed go-to-market strategies

Communications strategies that utilized internal and client intranet and extranet portals to reinforce key messages particularly with respect to client service.

Strategic planning with firm management.
Andrea is a leader in the legal marketing field. She served as the President of the New York Chapter of the Legal Marketing Association and was the founding co-chair of its CMO and Social Media groups. She speaks and writes about social media, business development, CRM, strategy and changing firm culture.
HONORS & AWARDS
Law Firm Marketing Professional of the Yea
r
, Thomson Reuters/Hubbard One
Recognized for the innovative and pioneering use of Social Media for marketing, business development and law student recruiting.
Legal Marketing Association (National and Metro-New York)
Your Honor, Curtis, Mallet-Prevost, Colt & Mosle for being the first AmLaw 200 law firm to harness the power of Facebook for law student recruiting.
Curtis, Mallet-Prevost, Colt & Mosle's integrated social media program.
Blank Rome's law school recruiting postcards.
Pennie & Edmonds

San Diego office launch.

LMA New York's ground breaking use of a webinar to communicate New York's new Ad Rules.